China UL 3385 Halogen Free Wire manufacturers
China UL 3385 Halogen Free Wire suppliers
1. The Introduction of The UL 3385 Halogen Free Wire
What is UL 3385 halogen free wire? UL 3385 halogen free wire means that the wire only produces a small amount of thick smoke and halogen bulbs when ignited, but there are no harmful substances, and it belongs to the high safety factor environmental protection wire; the low smoke halogen free wire model specifications are WDZ-BYJ, WDZ- RYJ, etc. At this stage, there are many manufacturers in China with production capacity, and the application coverage area is getting wider and wider.
2. The Product Parameters of The UL 3385 Halogen Free Wire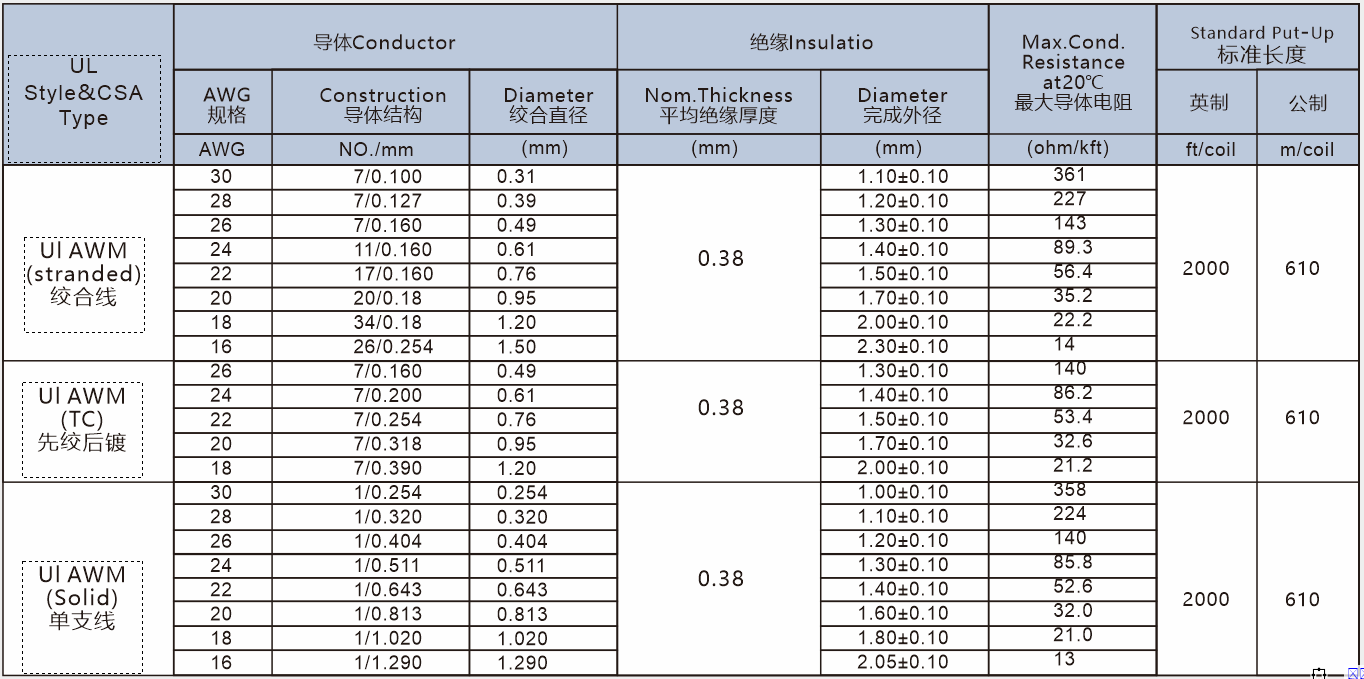 3. The Application of The UL 3385 Halogen Free Wire
The UL 3385 halogen free wire is widely used in Internal wiring for electrical equipment below 600V. For internal wiring of appliances electric equipment, voltage required lower than 600 volts.
Applications: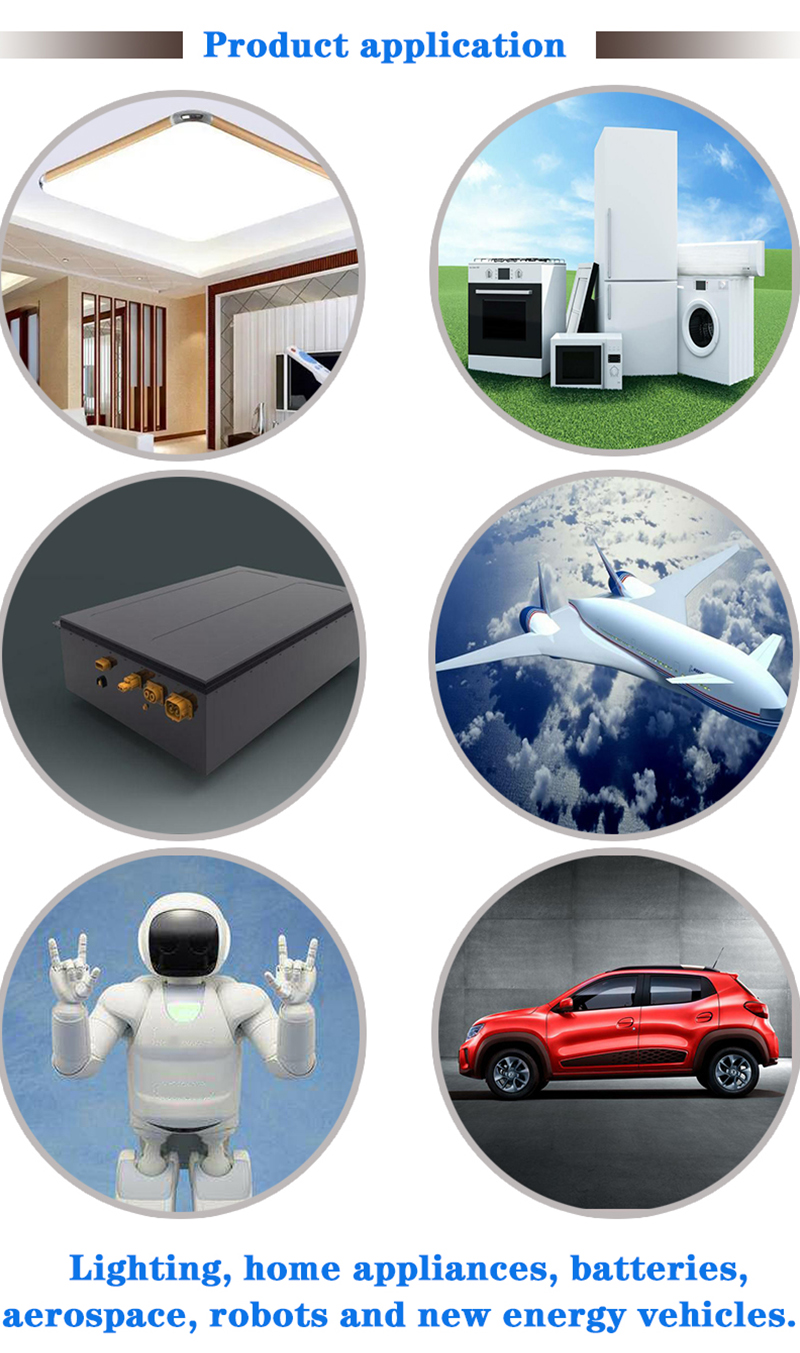 Packing & Delivery: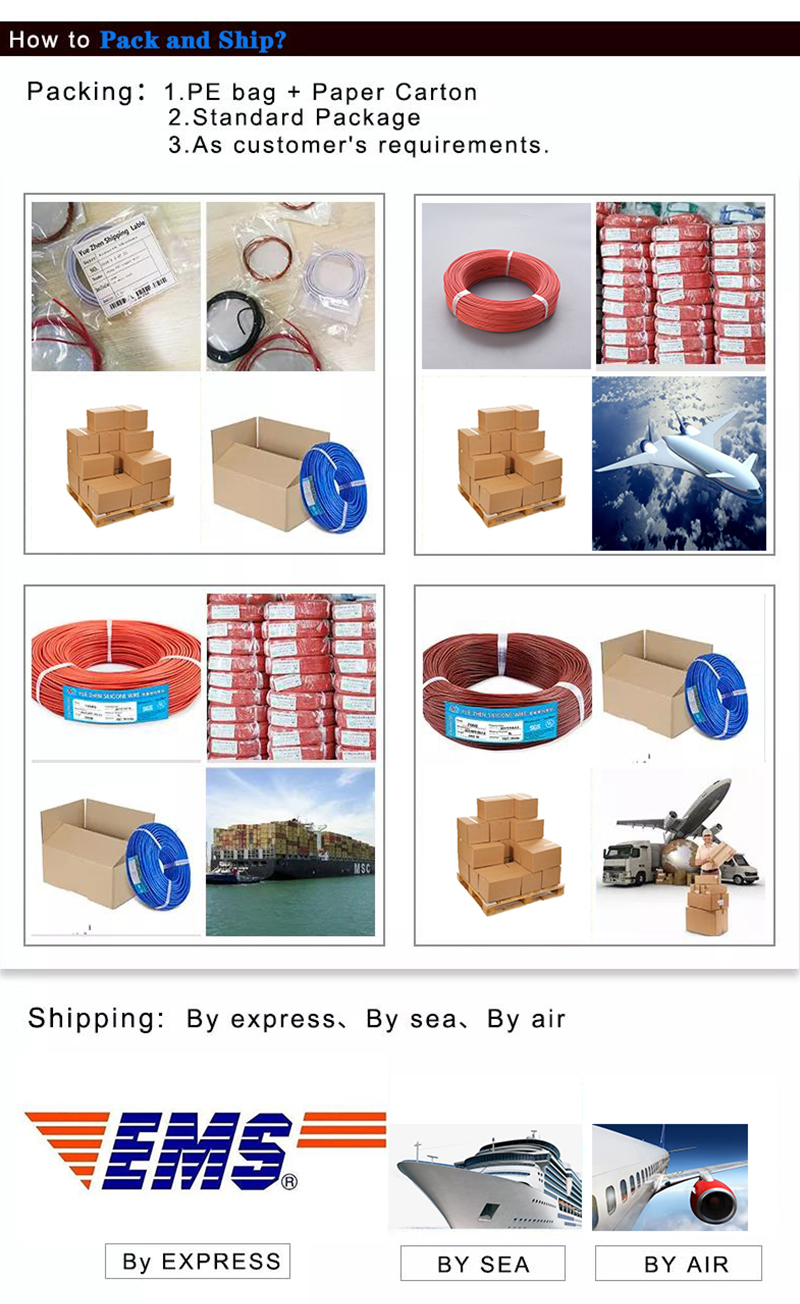 4. The Features of The UL 3385 Halogen Free Wire
Rated voltage: 300V
Long-term allowable temperature of the cable: 105°C
Conductor: copper
Insulator material: XLPE
Color: Black, Red, White Or Customized Color
Conductor size: 16AWG, 18AWG, 20AWG, 22AWG, 24AWG, 26AWG, 28AWG, 30AWG
Feature: Super Soft, Waterproof, Halogenfree XLPEWire
UL 3385 halogen free wire has strong fire safety, aging resistance, long life and good safety factor; special flame-retardant wires, with a unique coating on the copper core, improve electrical conductivity and higher load; use UL 3385 halogen free wire raw materials , and add unique flame retardant ingredients, high flame retardant, low smoke.
Generally used for factories and mines with high safety regulations, suitable for rated current 450/750V and the following places with halogen-free, low-smoke, flame-retardant regulations and high environmental protection and pollution-free regulations, such as subway entrances, public libraries, home housing , high-rise residential office buildings, colleges and other densely populated places.
5. The Certification of The UL 3385 Halogen Free Wire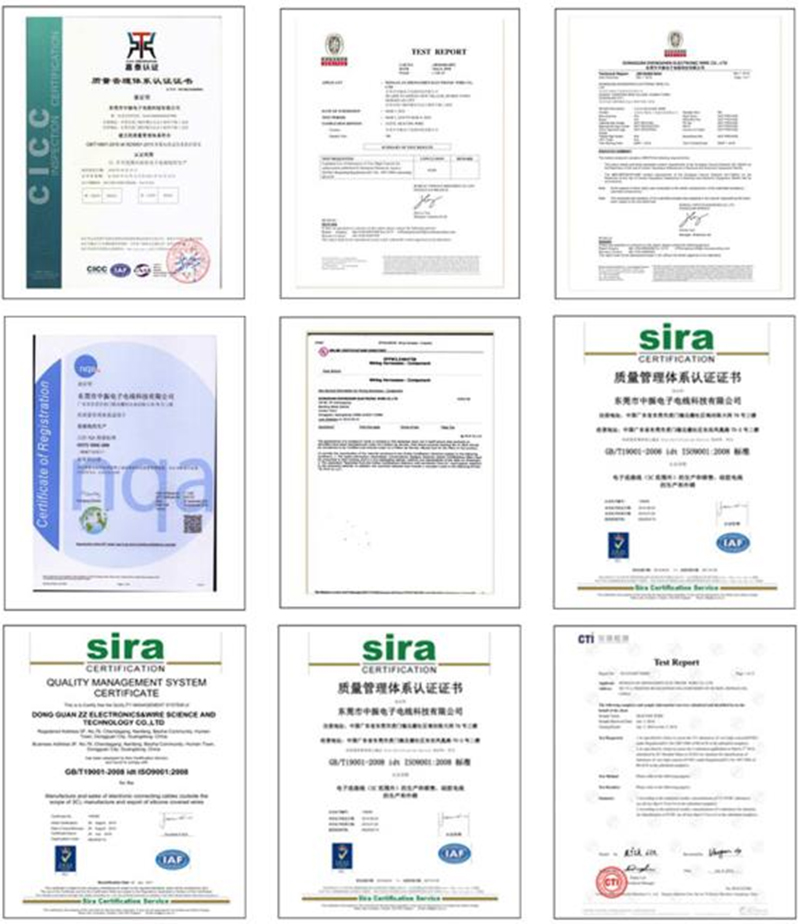 6. The Introduction of The Zhongzhen Energy Technology Co,. Ltd.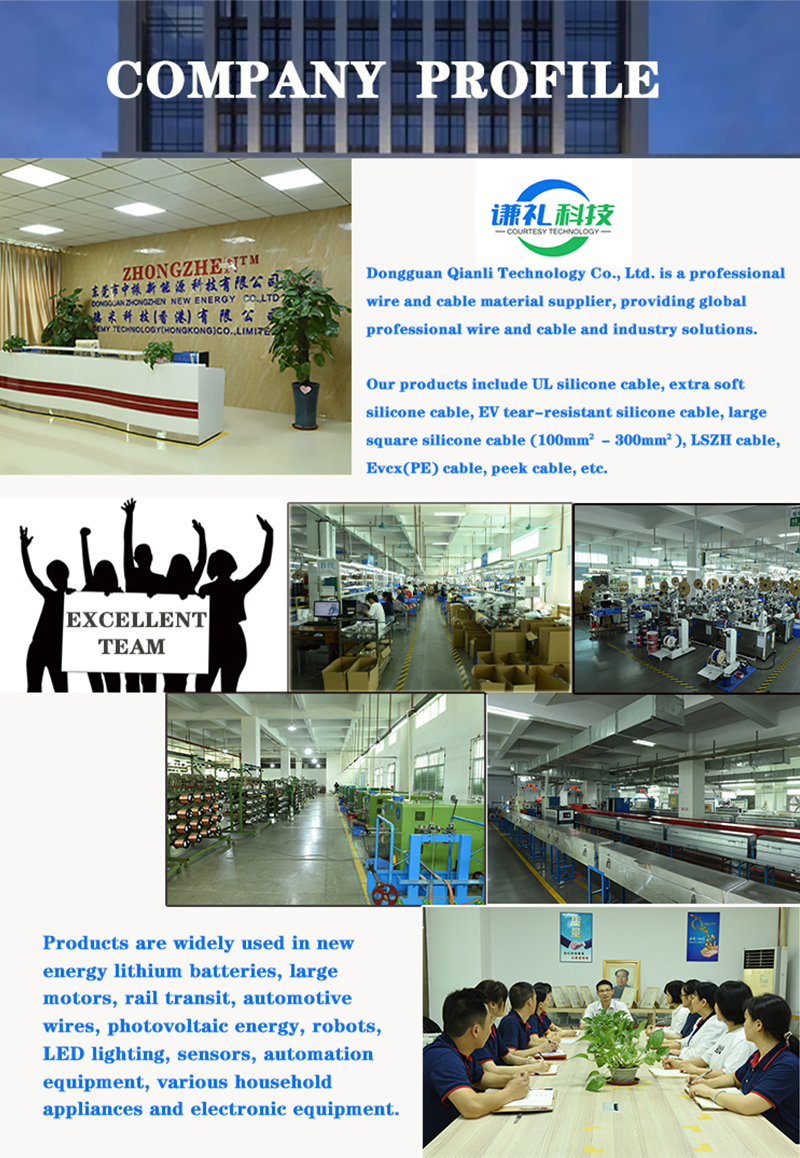 7. FAQ
Q1: Are you a factory or trading company?
A: We are a 13years factory with more than 20 engineers and have gained the supplier assessment.
Q2: Where is your factory located? How can I visit there?
A: Our factory is located in Gongguan City, Guangdng Province, China,.You can fly to Guangzhou or Shenzhen airport directly. All our clients, from home or abroad, are warmly welcome to visit us!
Q3: What's the MOQ?
A:1000M,The wire will be cut in the length you need, and pack it based on your requirement.
Q4: How can I check your quality?
A: After price confirmation, you can require for samples to check our quality. Sample is free, but the freight charge should be paid.
Hot tags: UL 3385 Halogen Free Wire, manufacturers, suppliers, factory, Manufacturers, Suppliers, Wholesale, Buy, Factory, Customized, In Stock, Bulk, High Quality, China, Made In China, Cheap, Low Price, Buy discount, Fashion, Newest, Advanced, Classy, Fancy, CE, ISO, Free Sample, Easy-maintainable, Latest Selling, Easy-maintainable, Quotation, Durable
China UL 3385 Halogen Free Wire factory
UL 3385 Halogen Free Wire manufacturers