1. The Introduction of The Silicone Data Wire MFI
First, the main feature of the Silicone Data Wire MFI is that it is resistant to high temperature of 200 °C. At the same time, compared with ordinary silicone, the silicone data cable is made of materials with better tear resistance, which greatly improves the service life of the silicone data cable and reduces the use of Damage to the wire when it is torn during the process.
Second, Silicone Data Wire MFI has a very good feel. It has undergone a special manufacturing process, and the surface of the wire has undergone special processing.
Third, because of the characteristics of the material used, the silicone data cable is resistant to bending, and can be restored to its original state after bending without affecting the appearance.
Fourth, the wear resistance of the silicone cable data cable is also very good, which greatly improves the service life of the wire.
The silicone material of the Silicone Data Wire MFI is indispensable. The yellow resistance, aging resistance, insulation and many other characteristics of silicone are also worthy of reference. In addition, the softness and plasticity of silicone can achieve various shapes, various storage shapes, etc.
2. The Parameter of The Silicone Data Wire MFI
Silica Gel Data Line

Cut off flow

Specification structure

Core Insulation Material

Sheath Insulation

External Diameter

Color

2A

(50/0.08*2+500DNylon filament)+(16/0.08*2+250Nylon

filament )

TPEE/PP

Silicone Rubber

3.8

Customized

3A

(65.08*2+500DNylon

filament)+

(16/0.08*2+250Nylon

filament )

TPEE/PP

Silicone Rubber

3.8

Customized

5A

( 100.08*2+500DNylon

filament)+

(16/0.08*2+250Nylon

filament )

TPEE/PP

Silicone Rubber

3.8

Customized
3. The Features of Silicone Data Wire MFI
Rated voltage: 30V
Temperature Range:-60 C ~ 200 C
Conductor material: Tinned copper / bare copper
Insulating material: Silicone rubber
Flame retardant grade: FT2 , VW-1
Product features: Food grade, high temperature and low temperature resistance. Excellent hand feel, wear resistance, tear resistance, bending resistance, long service life.
4. The Detail of The Silicone Data Wire MFI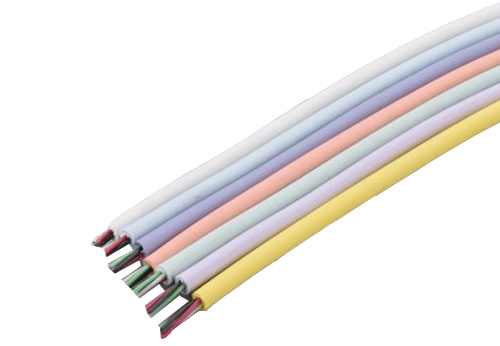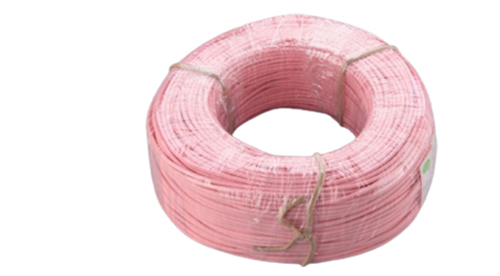 5. The Application of The Silicone Data Wire MFI
Scope of application: Ordinary, fast charging, PD, MFI
6. What Is The Reason We Choose The Silicone Data Wire MFI
The long-term use of this inferior data cable will not only cause the phenomenon of false full battery, but also shorten the battery life of the mobile phone. The most terrifying thing is that the inferior data line will also cause a short circuit of current, burn out the mobile phone, and even cause the mobile phone to explode, endangering our lives and health. Today, I recommend a Zhongzhen food-grade silicone Android mobile phone data cable. After using it, there is no trouble of charging, and the safety of life is also guaranteed.
Silica gel, also known as silicic acid gel, is mainly composed of silicon dioxide, which is chemically stable and non-flammable. It is mostly used in aviation, military technology and medicine and medical fields. The flexibility is very strong, the anti-break design, the interface is not easy to be broken and damaged, and it is durable. The Q-bomb feel like a rubber band, not discounted or messy, its simple design, and the sandblasting process is generous and decent, are you tempted?
This is not a simple data cable. It can withstand high temperature up to 200 °C and burn without any change. Not all data cables are fire-resistant. It can still be used at a temperature of -40 degrees, and the speed of all copper enameled wires is increased by more than 40%. The selected baby pacifier is made of the same level of silicone material, which is super dirt-resistant and easy to clean! When it is dirty, just wipe it gently with a damp towel to restore the pure white color immediately.
Moreover, the Zhongzhen silica gel data line perfectly integrates various mobile terminal equipment on the market. No matter if you have an Android phone or an Apple phone, it is fully applicable!
7. The Certification of The Silicone Data Wire MFI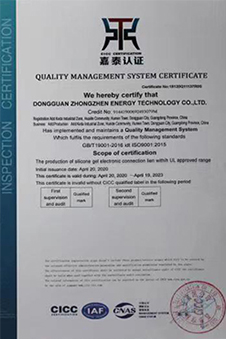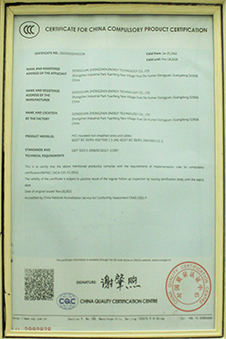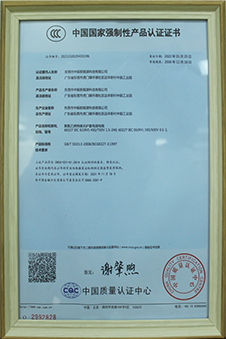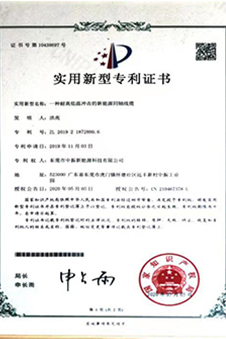 8. FAQ
Q1: Are you a factory or trading company?
A: We are a 13years factory with more than 20 engineers and have gained the supplier assessment.
Q2: Where is your factory located? How can I visit there?
A: Our factory is located in Gongguan City, Guangdng Province, China,.You can fly to Guangzhou or Shenzhen airport directly. All our clients, from home or abroad, are warmly welcome to visit us!
Q3: What's the MOQ?
A: 1000M,The wire will be cut in the length you need, and pack it based on your requirement.
Q4: How can I check your quality?
A: After price confirmation, you can require for samples to check our quality. Sample is free, but the freight charge should be paid.